Comparing Dragon Medical Practice Edition to older versions of Dragon is like comparing an iPhone 4S to the cell phones of yesteryear.
If you're using Dragon 8 or lower versions, it's kinda like this: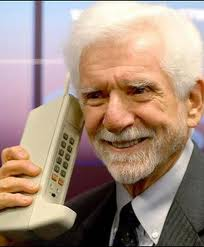 Not so pretty.
It's functional, but clumsy and a bit difficult to use.
Technology changes.
Dragon Medical Practice Edition and Dragon Naturally Speaking 11 versions are now so fast, so easy to work with, and equipped with so many great features, it is hard to find an excuse NOT to use the software.
Dragon Medical Practice Edition now offers:
Better Accuracy
Detection of hardware resources & setup of configuration
Detection of poor audio input
Faster response time
Voice profile setup for accents
Vocabulary optimized by specialty
If you haven't tried Dragon in a while, it's come a long way. Just like the cell phone you used years ago, certainly isn't the same one you have in your pocket right now!
Technology progresses… people do too!
Note to those currently on Dragon Medical 9: Dragon Medical Practice Edition is the last upgrade you can purchase before you will be required to purchase a full version of the software. (The manufacturer requires an upgrade at least every other version. If you are still on version 9, version 10 is no longer available.) The new Dragon Medical Practice Edition version will be listed for $100 less than the retail price until the end of March.