Client Testimonials
Speech Recognition Software Solutions in Action.
When it comes to speech recognition software solutions, our customers are our best advocates. See what they have to say:
Jessica Cleary, CRNP

"Everything is going very well! It has helped me complete notes so much faster and I never have notes left over at the end of the day.

Everything is going smoothly with Dragon and Medent and I personally have no issues right now.
I use it pretty basically for my long HPIs and plans and I love it."
__________________________________

Dr. Joseph Gomez
"I consider the day that Mindware Connections helped me become proficient at using Dragon software one of the most pivotal days in my cardiology practice. For the last four years, I have relied on their training to produce quality work that helps both my patients and referring physicians."
__________________________________
Dr. Tracy Ferragamo
"Thanks to Pam Gratzer and Mindware Connections, I have arrived. My life has forever changed and I don't have to go back to my office to dictate after hours or on the weekend ever again.
I am super super happy with this current situation and ability to sit here on my back porch with nature and be dictating!! We even have the speakers on in the background, dictating while sitting next my husband watching television. I am finally going to catch up with my notes! Such a great feeling."
__________________________________

Dr. Marc Pietropaoli
"I have been using Dragon for a couple of years now. It has allowed us to streamline our electronic medical record. We have eliminated the need for any transcriptionists. Our notes are done that day 99.9 % of the time. We love what Dragon has done for us, and we love Pam and Mindware Connections even more because of their great customer service. I would highly recommend them and Dragon to anybody!"
__________________________________

Dr. Todd Stein
"Mindware Connections' training made using Dragon simple! They showed me shortcuts which cut my dictation time in half. My patients benefit from the effectiveness, quality and timeliness of my progress notes."
__________________________________
Dr. Betty Rabinowitz
Primary Care Internist
"Ease of use and adoption were phenomenal... What was striking to me was the absence of a significant ramp up time. The Mindware Connection's training is an essential component of a smooth and speedy implementation of Dragon."
__________________________________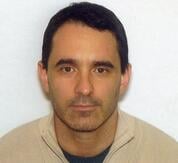 Rick Shubert
The reason we chose Dragon is because it presented SOS with more control of workflow for the provider. The dictation process, although only a few days, did not meet the needs of providers who wanted to be completed with their notes at, or near, the end of a session. Through Dragon's commands and scripts, providers realized they could increase their efficiency exponentially.
As with any new introduction of technology, it requires changes and adaption for effective use. From the start of our Dragon implementation we knew we needed a training staff that knew Dragon inside and out. Mindware Connections offers that experience and the Mindware trainers easily and effortlessly integrate their strengths with our provider's strengths. In the age of technology efficiencies, Dragon has been a constant. On average we have seen providers cut their clinical notation time 25 to 30 percent.
The staff at Mindware are always available. Whether it is a provider looking for help or the technical staff dealing with a configuration issue, SOS knows that when we call Mindware we will quickly get a resolution. Our interaction with the staff at Mindware is best described as an extension of SOS. They know Dragon and they know physicians. The training is geared towards the provider being successful and the staff at Mindware is committed to that success.
The only trainers SOS will use are Mindware Connections. It is that simple.
__________________________________
Partners in Internal Medicine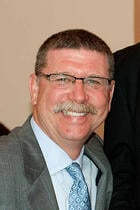 Joseph Kurnath, M.D
As a result of the outstanding training, support, and ongoing customization provided by Mindware Connections professionals, we are now fully adapted to Dragon Medical and rely on it daily.
Click Here for Full Story
__________________________________
Eastside Podiatry
Dr John Turano
Eastside Podiatry is committed to giving their patients the best in quality and professional foot care. In this video, Dr. John Turano discusses 4 ways Dragon Medical Software and Mindware Connections have made a significant difference in office productivity.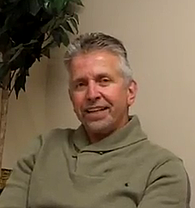 1. "Mindware Connections identifies exactly what you need"
2. "It saved us Time and Money"
3. "Customer Support with Mindware Connections is uncanny"
4. "Paid for itself in the first 6 months"
__________________________________
Woodbridge Realty
Mary Ellen Vollmer
I decided to try Dragon because the owner of our company uses the software and impressed upon me that it was a timesaver. He was trained on the software by Mindware Connections, so I decided to use them too. I have had a wonderful experience with Mindware Connections. Heather was quite informative during the training session and I asked many questions as to how I could optimize the software to things specific to my position here at Woodbridge. She was patient and was interactive with me. Knowing how to use Dragon has increased my speed of correspondence and improved my accuracy.
Since my training, the customer service at Mindware Connections has been wonderful. They were not just there to set the software up and train me, but have been quick to respond and right there for support on quite a few occasions. My job is all about efficiency and timeliness of response and I am better equipped to perform this since I now use Dragon.
Dragon is an incredible time saver and everyone at Mindware Connections is professional, courteous and responsive. I am impressed with their entire team. I would recommend them for training of the Dragon software because they have a user friendly approach, they are professional and they are interactive in their training. Dragon has made a tremendous improvement to my responsiveness to clients as well as the accuracy of my documents.
I wish Mindware Connections all the best and thank them for all their help and continued support.
__________________________________
Lewistown Hospital
I just wanted to take a moment and let you know what a joy it was working with Pam yesterday. I spoke with the cardiologists this morning, and they all felt their time was well spent and they took something away from the training. Pam did a very great job of making the cardiologists feel comfortable and positive about using Dragon (which I wasn't expecting!)

In closing if the entire Mindware Connections staff is reflective of you two, your organization really has something to be proud of ,and I look forward to working with you in the future.

Thanks again for all of your assistance in making this training a positive experience.

Network/Security Analyst, Lewistown Hospital
__________________________________
University of Rochester Medical Center
My training session was great. Heather is a wonderful trainer. Her training skills are excellent. She was very patient, simple step instructions, allowed for practice, encouraged when things were done correctly and was very diligent and appropriate when corrections needed to be done.

Psychiatry, University of Rochester Medical Center
__________________________________
Buffalo Spine and Sports Institute

It was a real pleasure working with you today at learning the ins and outs of Dragon. You've made the experience fun and instructive. I am looking forward to using this remarkable tool to make me a better physician. You have given me a sense of confidence in using Dragon.

I'm looking forward to working with your company further to have all the clinicians at Buffalo Spine and Sports Institute become proficient with Dragon.

Buffalo Spine and Sports Institute
__________________________________