Dragon Insurance Sales, Training and Support
Speech Recognition Solutions for Insurance agents is tailored to speed up workflow and increase efficiency.
Insurance brokers, agents, claims adjusters and risk managers are turning to Mindware Connections and Dragon software's speech to text capabilities to complete paperwork faster and easier. From enrollment to claims, our clients are realizing increased productivity and cost reductions by streamlining their operations through speech recognition.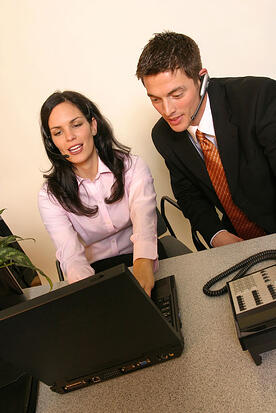 In addition, busy claims agents and claims adjusters can dictate and record notes directly into their Dragon certified handheld device while in the field or on customer calls, and then automatically sync up to their own PCs back at the home office, viewing their completed notes on screen.
For the on-the-go insurance broker, agent, claims adjuster
or risk manager, Mindware Connections offers unmatched benefits:
• Streamline document and email creation
• Significant time savings
• Handle more claims with higher quality and accuracy
• Dictate notes in the field for automatic transcription later
Mindware's Dragon Connection Package- Professional, is a turnkey installation, training and consulting solution customized to a firm's needs, and includes everything required to ensure simple workflow integration and ease of use.