See the Power. Book A Demo.
The best way to experience the power of Dragon Speech Recognition software is to take it for a test drive, right in your office!
Fill out and submit the form to book a demo, and you'll get a hands on opportunity to experience how Mindware Connections and Dragon can help you.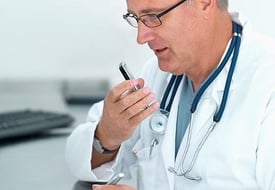 Once trained you will:
Increase productivity

Reduce the ongoing cost of office services

Eliminate the hassle of dealing with typewritten communications

Take command of your productivity and transcription services
Mindware Connections is the premier provider of Dragon speech recognition solutions, training, and support for organizations.
Book a demo today and let us give you the experience of freeing your hands ... and your mind!
Customer Testimonial:
"It was a real pleasure working with you today and learning the ins and outs of Dragon. You've made the experience fun and instructive. I am looking forward to using this remarkable tool to make me a better physician. You have given me a sense of confidence in using Dragon."
Need Immediate Assistance?
585-388-3166
585-425-2536 (Fax)