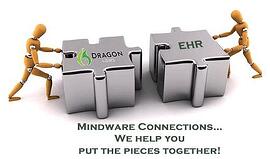 Dragon Speech Recognition Software is an application that allows providers the ability to speak their patient notes, instead of typing or using a transcriptionist. With the imminent addition of the EHR, Dragon has been proven to help providers increase practice profitability, increase clinician satisfaction and improve documentation.
Would you like to see Dragon Medical Practice Edition in action? Come visit Mindware Connections at the Central New York and Southern Tier Medical Group Management Association's "2013-The Only Constant is Change/Must-Have Tools for the Practice Manager" on Tuesday, November 13th at the Genesee Grande Hotel in Syracuse, NY. We will provide you with a personal demonstration of the software and answer any questions you have about how to make your practice more effective using Dragon.
Whether you are already on an Electronic Health Records System or are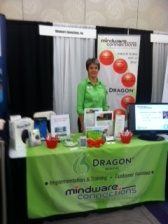 still choosing one, we can help you learn how to utilize Dragon to allow your providers more time to see patients and spend less time entering their notes.
We are looking forward to seeing you!