Dragon Medical
Allows You To Dictate ANYWHERE YOU CAN TYPE
Instantly Complete Clinical Notes
Save Money on Transcription Costs
Save Time by Streamlining Workflow
Provides each user the ability to customize to their speech style, medical vocabularies, and accent.
Mindware Connections Training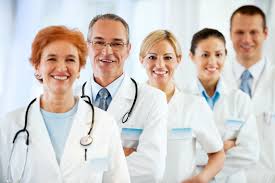 DRAGON CONNECTIONS PACKAGE
FOR THE MEDICAL MARKET
Customized to meet the Specific Needs of any Professional Health Care Provider

Delivers a Turnkey Installation, Training and Consulting Solution

Customized to a Practice's Needs Including Everything Required to Ensure Simple Workflow Integration and Ease of Use
We work with ALL levels of computer users from beginner to expert.
Dragon Medical Software



Dragon Connections Package - Medical

Dragon Connections Packages provide everything to assure ease of use and simple workflow integration.

Dragon Medical Practice Edition 4 Software License
Noise-Cancelling Headset
Mindware Training Materials

We work with all levels of computer users - beginner to expert.

For the Healthcare Professional...
complete clinical notes instantly, save money on transcription costs, and save time by streamlining workflow.

$1950

SOFTWARE ONLY

Dragon Medical Practice Edition 4 - Software Only

For the Healthcare Professional...

$1599

Note:

Dragon Medical Practice Edition 4 is only intended for Independent Practices with 24 or fewer Physicians and not for sale to hospitals or practices with 25 or more physicians.

UPGRADE ONLY

Dragon Medical Practice Edition - Upgrade Only

For the Healthcare Professional...

[For Existing Dragon Medical (DMPE2 (V12)) Users Only]

$599
Dragon Medical One
Dragon One for New Customers
Dragon Medical One can quickly and painlessly bring your practice into the present and allow you to dictate easily within your EHR.

Dragon Medical One can be installed on any Windows-based clinical workstation or laptop.

Once installed, clinicians simply open the app from the Windows Start menu, place the cursor where they want speech-recognized text to appear and start dictating into any clinical or non-clinical, Windows-based application.

Fast, extremely responsive, and highly accurate - Dragon Medical One provides clinical speech recognition and speech profiles that can be easily accessed across multiple devices.

What Dragon One means for Existing Clients:
Clients already understand the power of Dragon Medical:
remarkable accuracy and ROI while freeing clinicians to focus on why they went into medicine in the first place... to care for patients.
Single profile shared across platforms, devices, EHRS and mobile apps

Fast, accurate, lightweight, cloud based speech processing

Increased adoption through ease of deployment, installaation, management and remote accessibility

Better virtualization support

Reduced hardware and IT expenses

Easier upgrades with automatic, continuous updates

Nuance Healthcare ID enables voice access beyond the EHR

Dragon Medical Analytics gives you insight like never before

Compatible with Nuance cloud-based workflow optimizations and Nuance-enabled partner solutions
Subcription - New and Existing Clients
Traditionally, Dragon Medical speech recognition software was sold as a box product. Dragon Medical One is sold as "Software as a Service" and is a subscription based product with a 2-year contract.
Implementation and One-on-One Training fee is $525
Monthly Subscription is $123 per month for new users (2 year contract)
*Current Dragon Customers receive discount pricing the first year - $79 user per month
Portable
Dragon Medical One is designed for speed, accuracy and flexibility. It features speech profiles that can be accessed and shared across the widest range of devices in the industry.
Limitless Productivity
Give your users the ability to speak freely and as much
as they like. There are no per-device limits so clinicians can stay productive anywhere.
Budget-Friendly
You don't need a huge budget to get huge benefits. Our cloud-based solution offers affordable subscription-based pricing so there's little up-front capital investment.
Greater Mobility
Clinicians can complete their patient notes as soon as they meet with each patient. All within any Windows-based device using the flexibility of a mobile app.
Scalable
PowerMic Mobile is highly scalable so it can grow with your organization and offers web-based central management.
iOS and Smartphone Compatible
Smartphone Compatible App is available via the App Store and Google Play store and iOS and Android compatible simplifying the documentation process.
Limit the Pain of your EHR!!!
Start Creating Patient Notes with a Soul!!