Mindware Connections' Inaugural Western New York Physician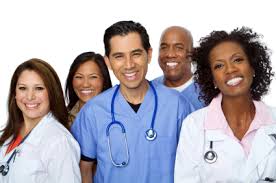 Collaborative held at Irondequoit Country Club Tuesday evening focused on Physician Burnout and how Technology can help alleviate issues. Dr. Jeanne DelSignore spoke on the importance of embracing training on technology before using it. Learning and understanding the EMR system being used, along with technology, like Dragon Medical Software, is what enables her to quickly add patient notes and allows her to have a solid and efficient workflow. She also informed her colleagues that when you take the time to create templates within the Dragon Medical Software your efficiency will be maximized.
Attendees found this collaborative very helpful as they networked with other doctors and shared their own stories regarding the challenges in healthcare today. They also received a review of Dragon and some tips for helping them become more efficient with the software.
Here is a quick synopsis of the event:
---
Physician Burnout is an unfortunate reality in healthcare today and a topic worthy of discussion. Mindware Connections' Inaugural Western New York Physician Collaborative focused on why some physicians are feeling this burnout and what can be done to remedy the situation. Meeting with colleagues enabled this group to network and exchange information on how they are handling the effects of burnout and find resolution within their own circles.
Physician burnout affects approximately 50% of practicing doctors. According to Jeffrey Walden, MD writing for the American Academy of Family Physicians, there are many causes for this:
Not being able to provide the highest standard of care to patients, regardless of their circumstances
High-pressure insurance companies
Extra time dealing with electronic health records systems
An inability to turn off work after hours
EMR's get most of the blame because of the time it takes to complete a patient record. For the most part, physician burnout is not patient related or associated to what physicians were trained to do. The cause of the stress is the ever changing healthcare environment. Therefore, solutions must be workflow focused. One of three things will happen in this situation.
1. A doctor will choose to innovate using technology and techniques to maximize workflow:
Dragon Medical software has given doctors more freedom to speak customized notes and complete documentation much faster than typing or clicking. A recent EHR survey conducted by HIMSS Analytics, and commissioned by Nuance, found 67.5 percent of respondents' organizations were adopting new technology and tools to improve clinician satisfaction with EHRs.
Artificial Intelligence is allowing doctors to identify health risks for patients, make diagnoses, and suggest medications they may need or should steer away from.
Technology such as mobile patient payments, telehealth options and smartphones and tablets are other ways doctors can utilize technology for time savings.
2. A doctor will fall behind
Trying to work in an old environment when there is technology available to provide better healthcare will leave you and your practice struggling to keep up and have your patients looking for new provider care.
3. A doctor will exit
Some doctors who cannot change will decide to retire early, find a career change, be struck with deteriorating physical health due to stress or find themselves in the middle of personal upheaval with separation, divorce, alienation and even suicide.
Acknowledging and assessing the problem is critical to solving it. If you are a physician and also a leader in your practice, ask yourself if you see lack of flow in the office, constant complaining, loss of control, lack of engagement, lack of enthusiasm, and overall frustration. If you see it in you or in others, be aware that these things can increase burnout. Being able to recognize these signs will put you in a better position to create positive change.
Taking care of you is also important. When stress is getting the best of you, it is time to find an outlet to help relieve it. Exercise, meditation, yoga, networking with peers, and collaborations such as this can help you center and find focus to create a better workflow, so you will be on your way to a healthier practice and a healthier you.
If you would like to be added to our communications for our next collaboration, please click here.