Have you purchased an Amazon Echo or a Google Home?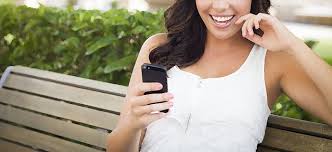 Do you speak your text messages and emails on your phone? If you answered yes you are probably starting to see how much easier it is to speak instead of type. According to Business Insider, the total number of people using voice-activated assistant devices will reach 35.6 million this year, and that number is still climbing. As more and more people adopt this technology, the benefits both personally and professionally become very clear.
Speaking has become popular in creating documents, sending emails, creating lists and sending text messages over traditional typing… because you can do it faster! Speech Recognition Software allows you to become more efficient which leads to productivity gains allowing us to enjoy more time doing the things we love - both at home and on the job. Here are a few other benefits:
Flexibility – New applications allow you to dictate wherever you want for ease of use and time allocation. You can work anywhere and at any time using your smartphone, a voice recorder or just your computer. Cloud based profiles mean you don't lose any training of words or additions to your vocabulary.
Free Thinking – You don't have to wait for your fingers to keep up with your thoughts. Speaking your notes allows you to get everything out as you're thinking, you do not have to slow down your thinking to keep pace with your typing. This will also improve the way you pronunciate words. Hearing yourself speak your thoughts can also improve short-term memory and general speech quality.
Easy Edits– You can even edit with your voice with ease. With a few simple commands you can select text and speak over it or delete entire sentences, you can even bold and underline using your voice.
Speech recognition has become so accurate, most phones and home devices do not even require a voice profile (training with your own voice). A Stanford University-University of Washington-Baidu team study tested speech recognition's ability to type spoken word and found the software's error rate was 20.4 percent lower than humans typing on a keyboard.

The future has arrived, keep your hands off the keyboard, and let your voice do the typing.